I offer you my collaboration and my skills for your project. With my years of experience, I was able to approach the multiple facets of the profession of musician, composer, and music producer. My passion for music has opened me up to all musical styles. My enthusiasm is driven by the quality and originality of production, writing, and interpretation.
Do not hesitate to contact me with any questions. This does not commit you in any way. An exchange always brings something.
Thank you for your visit and for the interest you may have in my work.
New Products for Piano Trio
individual scores
Compositions
Arrangements & Adaptations
Compositions & Arrangements
Download Background Music for Movies, Videos & Film scenes
Compilation Sync About It!
©2022 IC Music
Music Adaptation
As a composer and producer of my own works, this allows me to adapt all the productions in the catalog to your project.
I can rework the musical intention in sync with your images, and remove/add instruments or parts.
The result will be optimal and close to an original piece of music created to measure.
Use of a musical work
To illustrate a sound or audiovisual program, or to add sound to a place or an event, several types of rights must be paid:
Copyright
Mechanical rights
Public performance rights
Phonographic use rights (license)
Mixing Mastering & Video Editing
Mixing is both a technical and artistic task. This final step must combine the balance of instruments, frequencies and sound space. The use of certain effects is sometimes akin to the elaboration of a sophisticated architecture of space. As far as I am concerned, I consider this moment as creative as the composition itself.
You can of course listen to my mixing work on all the productions presented below. I also put an example of mixing I did on an acoustic recording.
Mastering is just as delicate. It allows to harmonize and extend the frequencies of the audio, and to push the dynamics. Moreover, it allows to conform to the standards of the streaming platforms.
I am of course at your disposal for any work of this type.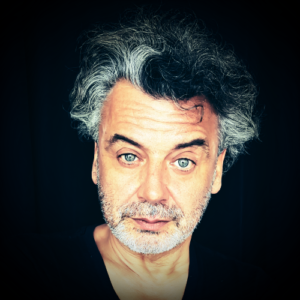 Ilan Chouraki (prononced Shuraki)
Composer and Music Producer, Franco-Israeli.
Since the age of 20, I have been a professional musician and composer, divided between stages, jazz clubs, and recording studios.
In the 90s, in France, I set up my first digital studio. My compositions were sung by famous French singers.
If I took my roots in the universe of classical composers, and more particularly those of the modern era, I work in many other styles such as jazz, bossa, fusion, rock, electro… I like all kinds of musical universes.
Since 2002, I have been living in Israel where I set up my production unit.